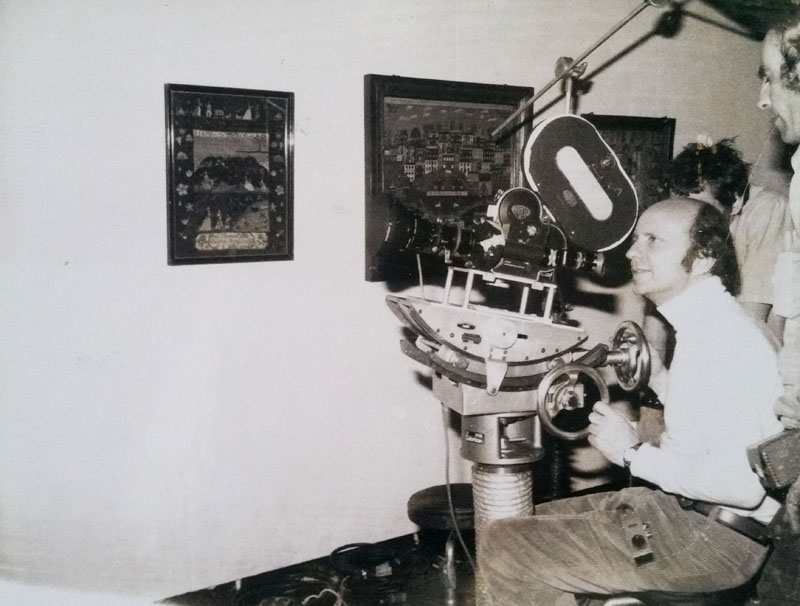 Warren Forma was an American filmmaker and author. During the 1960's, Forma produced the eight documentary films that make up his Artists at Work series.
The intimate portraits of the artists in these films were created through a very deliberate, personal film making approach. With his 16mm camera and audio recorder Warren Forma spent considerable time with each artist recording their thoughts and ideas, and photographing them at work in their studios, work-spaces and homes. He would then return to his native New York City where he edited the films himself.
The films in the Artists At Work series were originally shown on NET, CBS and ABC American television networks and subsequently screened at prominent American art museums like New York's Guggenheim Museum, Whitney Museum and the Museum of Modern Art as well as at the Boston Museum of Fine Art.
Many of these films were also screened at international venues and film festivals. In 1966, 5 British Sculptors Work and Talk, won the Lion of San Marco prize at the Venice Biennale.
In addition to his films, Warren Forma was an author who's literary works include the novels The Falling Man and The Day God Smiled and the non-fiction works They Were Ragtime and 5 British Sculptors Work and Talk, a companion book to his film of the same title that was selected by the American Institute of Graphic Arts as one of the outstanding books of the 1964.